Ziplines Over Lake Travis
June 21, 2022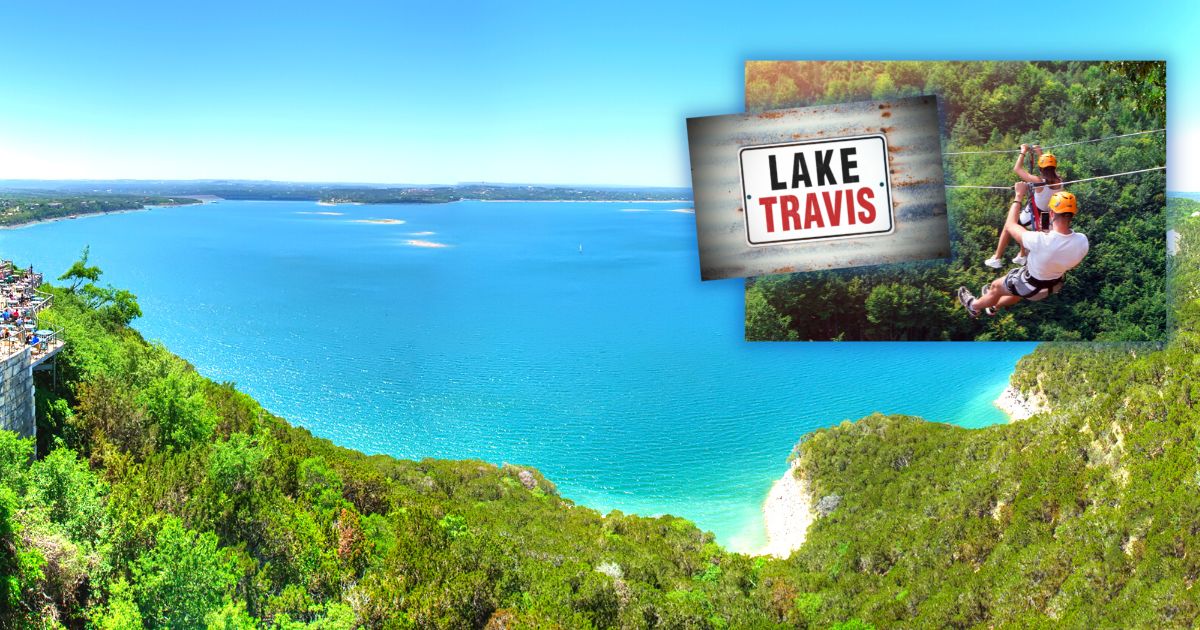 Zip through the trees with the greatest of ease! If you love thrilling new adventures, you're sure to love Lake Travis Zipline Adventures, which features the longest and fastest ziplines in Texas. And it's just an hour away at 14529 Pocahontas Trail in Leander.
Decide to Do Something New – Zipline
Once you've made up your mind to fly like birdover canyons and the lake, you'll discover that your Lake Travis Zipline Adventure tour includes all the necessary equipment, boat transportation, a light trail snack, and plenty of bottled water. Enjoy all day access to private lake front property where you can picnic, play games, and relax in a hammock.
Thrilling and safe
Over 1 mile of pulse-pounding ziplines
3 hours of fun
5 separate ziplines 
Fun for the family
Professionally trained guides will take you on individual zip trips thatare between 250 and 2800 feet long! Between zips, you'll have amazing views of Lake Travis and Texas Hill Country. The Grand Finale launches from a cliff 20 stories high and zips across beautiful Lake Travis!Reservations are required. Call (512) 614-1996. Ziplines are a blast! Don't just take our word for it… here are over 1000 Yelp pics of people just like you having fun at Lake Travis Zipline Adventures.
Whew! Meanwhile, Back at Open Air Spicewood
After a day of flying high, relax at Open Air Spicewood where you can escape the city without straying too far from civilization. Perfectly situated in the Texas Hill Country, your ideal all-natural getaway is only 45 minutes from the culture and nightlife in Austin and a stone's-throw from Lake Travis. Reserve your RV campsite, vintage trailer, or tiny home today and take the whole family on a zipline adventure tomorrow.