Grelle Recreation Area – A Hiker's Dream
July 21, 2022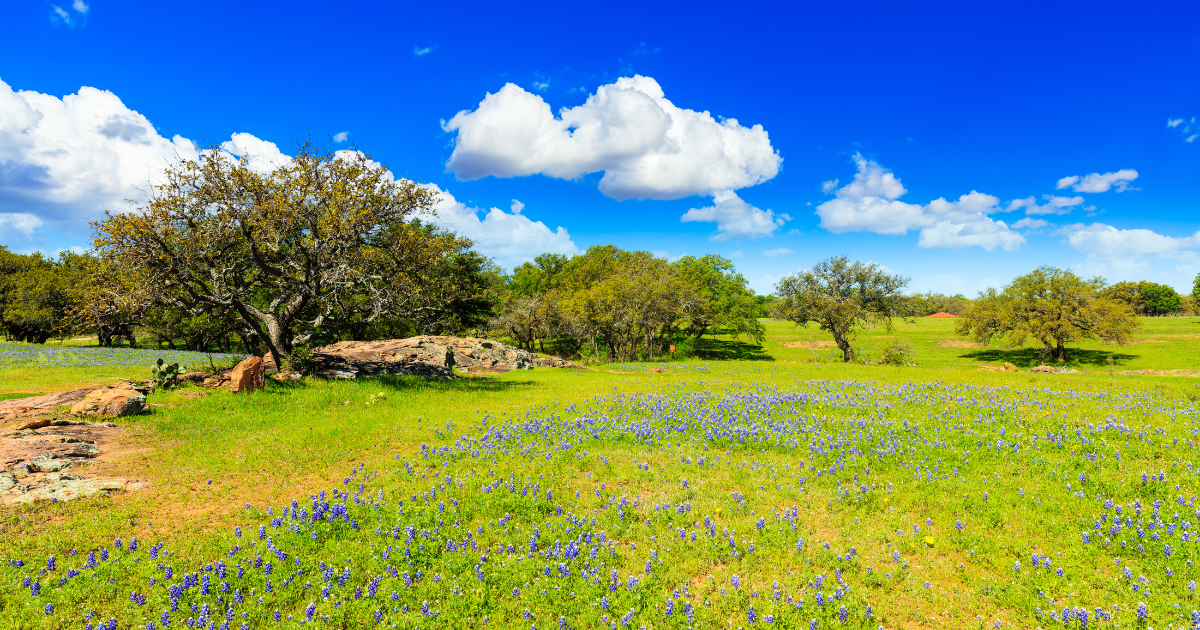 Grelle Recreation Area
There's no more wonderful place to hike than Texas Hill Country, and Grelle Recreation Area on the south shore of Lake Travis is a hiker's dream come true. This 276-acre park is wrapped around an isolated cove on the south shore of the lake. With 7 miles of wooded trails, Grelle Recreation Area is ideal for horseback riding and hiking. Picnic tables and grills are available too!
Put on your hat, your hiking boots, grab a bottle of water, and c'mon out to the kid-friendly Loop Trail at Grelle Recreation Area.This 2.5-mile trail is generally considered an easy hike, as it takes only an average of 58 minutes to complete. Dogs are welcome and may be off-leash in some areas.
hiking Through Hill Country Scenery
The trail is well-marked. You'll climb rocky hillsides to see gnarled shady trees, grassy plains, small pools, rushing streams, and great views of Lake Travis in the Hill Country. Blue skies, wildlife, and butterflies will make your selfies at Grelle Recreation Area the envy of your Instagram followers. So, hop in the car and drive a short 5.2 miles to Grelle Park via Haynie Flat Road and Co Rd 404. It might take you 9 minutes to get there!
hiking at Open Air Spicewood
The scenery here at pet-friendly Open Air Spicewood is grand too! Hike or stroll to the catch n' release fishing lake, walk Fido to the fenced dog park, wander over to the deluxe resort-style swimming pool, and amble in to the Camp Store to pick up some snacks for your next picnic at Grelle Recreation Area. From waterfront RV sites to Vintage Trailers, Tiny Homes, and tent camping, Open Air Spicewood has all the ways to stay to make your hiking holiday one to remember.