Lunkers and the Waterfront
February 24, 2022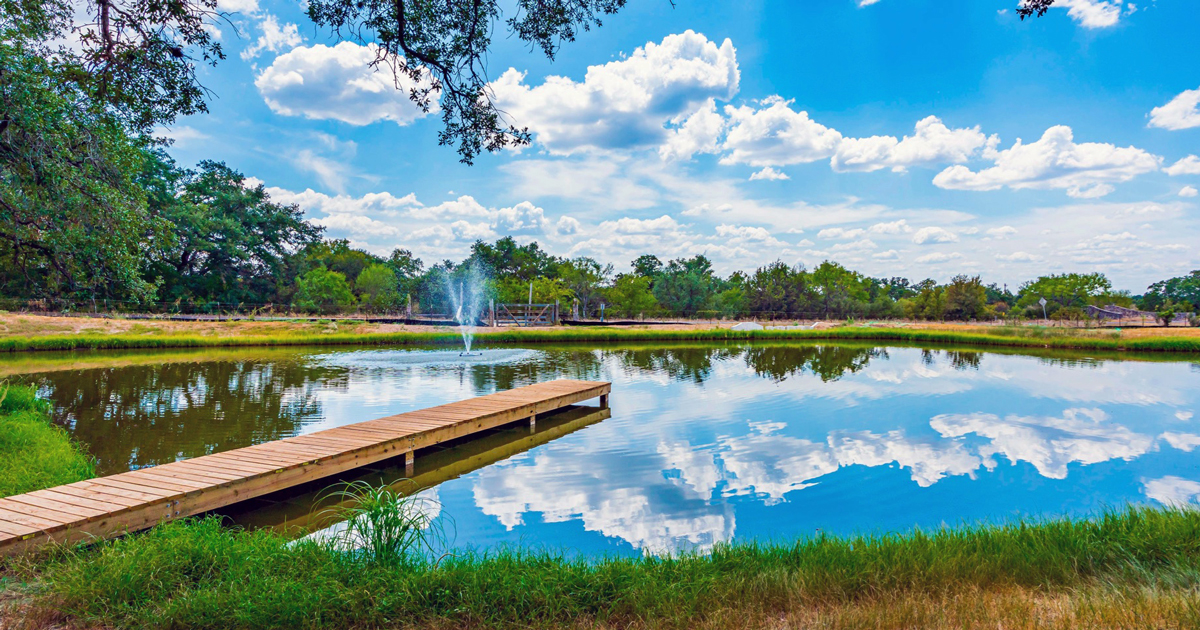 Just a few waterfront campsites here at Open Air Spicewood, and, oh – what beautiful accommodations they are! Back your big rig right up to our fishing lake. Your RV waterfront campsite is big enough for a 65′ vehicle.
Wake up every morning to a view of calm waters, the fishing dock, and a fountain in the middle of the lake. The shade of tall trees overhead and the sight and sound of water make reserving a waterfront campsite one of the most tranquil RV experiences you will ever have.
More Waterfront at Lake Travis
The fishing lake at Open Air Spicewood is the catch 'n release sort of lake. But Lake Travis on the Colorado River is a fisherman's dream come true. Bring your boat, rent a boat, or fish from the waterfront to reel in your fresh fish dinner or a prize-worthy Lunker. You're likely to catch…
Largemouth bass (Lunkers!)
Guadalupe bass
White bass and Striped bass
Catfish
Sunfish
Still Time to Share Your Lunker
Since 1986, the Texas Parks & Wildlife's popular Toyota ShareLunker program has been partnering with anglers to promote bass fishing in Texas. Each calendar year (January 1 – December 31) fisherfolks have new and exciting opportunities to be recognized for reeling in any largemouth bass that is at least 8 pounds or more than 24 inches.
All confirmed ShareLunker participants receive a Catch Kit corresponding to their fish's weight class. Each Catch Kit contains an achievement decal, merchandise, and other giveaways. Everyone who enters will be included in a grand prize drawing to win a shopping spree and other prizes.
Land a Lunker and Win Big
Anglers who donate their live catch of a 13 pound or heavier largemouth bass for spawning will be entered into drawing to win a $5000 shopping spree, and VIP access to the awards program at the Annual Toyota Bassmaster Texas Fest. Big bass spawn bigger bass babies!
Enter your Lunker and find a weigh station here.
Relax on the waterfront at OpenAir Spicewood and land a lunker at Lake Travis.