Armadillos in Texas Hill Country
March 29, 2022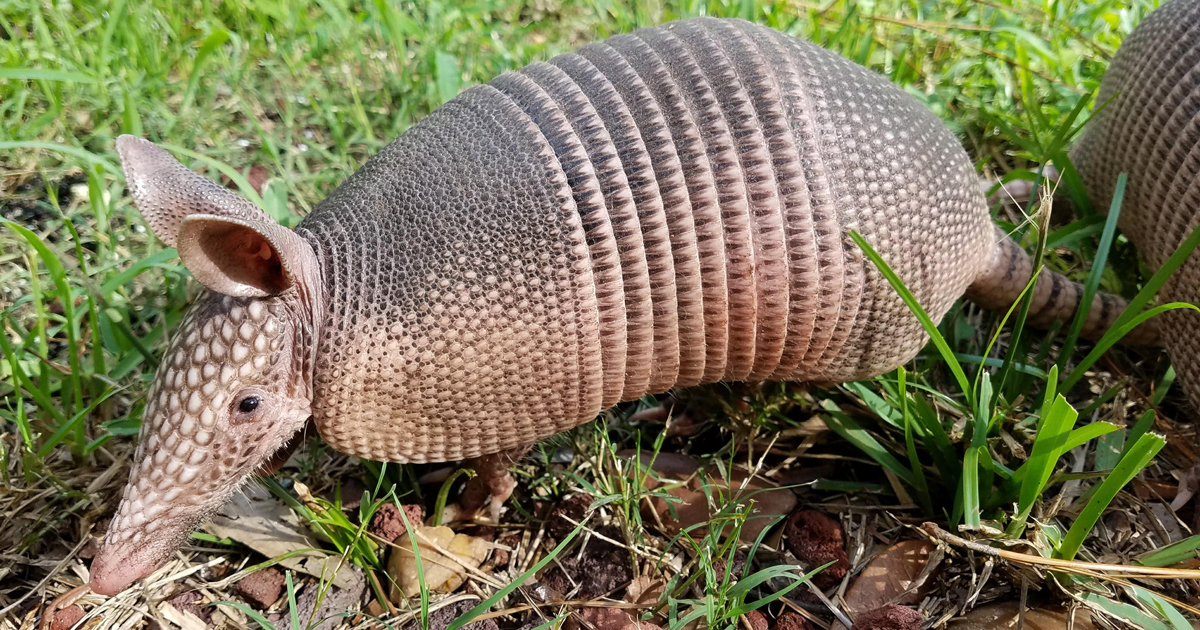 Armadillos – those odd-looking armored animals that are found mostly in Texas, especially around Lake Travis in the Highland Lakes region of Hill Country.
So, let's say you've made a reservation at Open Air Spicewood and you're out hiking through the beautiful scenery and you see an armadillo. What should you do? Don't do anything. Armadillos are harmless, shy creatures. They won't chase you or hurt you. They are afraid of you.
In fact, contrary to popular belief, armadillos do not roll themselves into balls for protection. Instead, they jump 3 or 4 feet straight up to startle their attackers before scurrying away on their stubby little legs. This jumping behavior is what makes cars their only real 'enemies.'
Armadillos in Art and Music
Art
Armadillos have been promoted as a Texas souvenir since the 1890s. Charles Apelt, inventor of the armadillo-shell basket, first displayed his wares at the New York World's Fair in 1902. His family operated the Apelt Armadillo Company near Comfort until 1971. In addition to baskets, Apelt's catalog listed lamps, wall hangings, and other artistic curios fashioned from the armadillo's shell.
Originally found in South America, armadillo shells are still used to make charangos – small 10-string guitar-like musical instruments popular in Bolivia.
Music
An iconic Austin concert hall – Armadillo World Headquarters – hosted top touring acts like Frank Zappa, the Pointer Sisters, and Bruce Springsteen and was decorated by the "Michelangelo of armadillo art," Jim Franklin. The Armadillo World Headquarters held one final celebration in 1980 before being demolished.
Art
You can still see artistic armadillos in Texas Hill Country when you visit Grenwelge Park in nearby Llano, located at 199 E Haynie Street. It's just 40 miles away visa Hwy 71 W. Once there, you'll see funky and eclectic outdoor art like rock sculptures, a handcrafted sandcastle, a face within a dirt mound, and a dirt armadillo.
Visit Open Air Spicewood in Texas Hill Country real soon. Perhaps you'll be lucky enough to spot one or more armadillos too.