Camping with Kids: Ideas for a Fun Camping Trip
February 28, 2023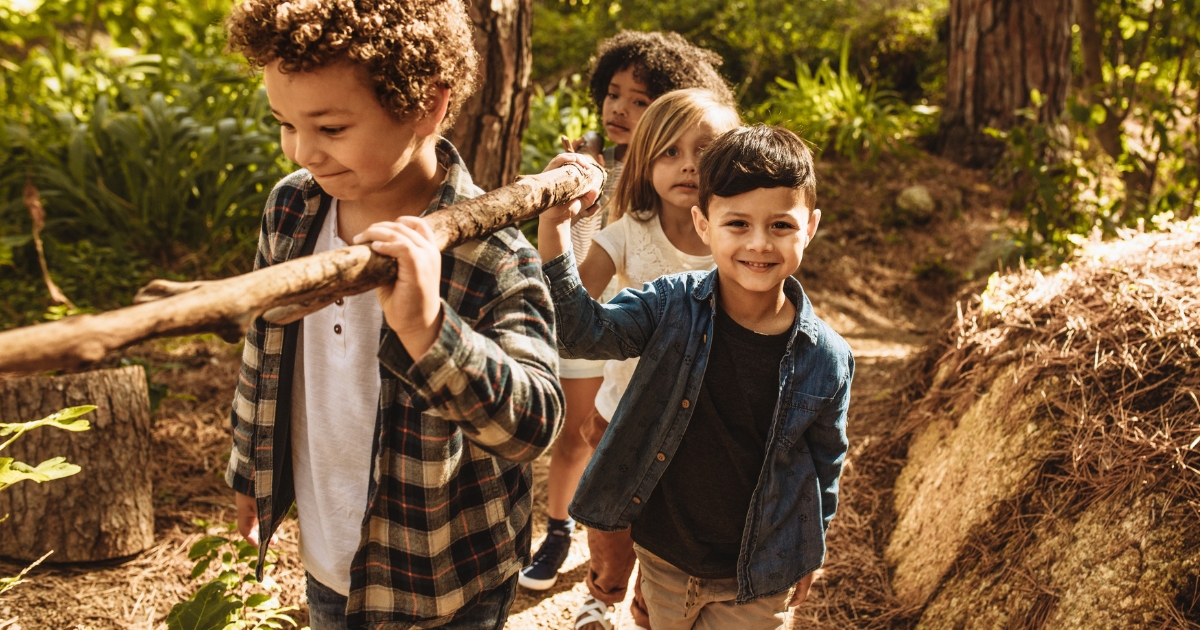 Camping with kids is an experience the whole family will enjoy! Create memories that last a lifetime for your little ones when you give them a chance to explore and adventure in the outdoors. Even a good ghost story by the campfire can mean the world to a child.
So pack up the kids, and let's go camping!
6 Ways to Have Fun When You're Camping with Kids
Book the Right Stay
Your kids want to enjoy your campsite just as much as you do, so make sure you park your RV or tent somewhere fun! Are the views nice, are there fun amenities, is the atmosphere family-friendly, is it close to exciting local attractions? Camping with kids means considering these things and more on your next vacation.
Teach Them How to Stargaze
Camping trips are meant for staying up late and looking up at the stars! Teach your kids about the night sky and maybe learn a few things yourself. Use a sky map to find constellations, planets, and even star clusters.
Scavenger Hunt
You'll have fun setting up a campground or nature scavenger hunt and watching your kids get excited about exploring the outdoors. Camping with kids offers a unique chance for them to learn about the natural world or just an excuse to get outside!
Stay Somewhere Unique
Skip bringing your own RV and stay somewhere you wouldn't normally consider. Like the vintage trailers at Open Air Spicewood that offer a unique chance to spend the night in some old school digs. Book your blast from the past today!
Let Them Explore
Camping is a great way for kids to meet new friends, have new experiences, and enjoy the freedom to explore. You'll love watching your kids splash around in the pool or run around with their friends at the playground.
Campfire Meals and Ghost Stories
Camping with kids isn't complete without a night around the campfire. Engage your kids by creating a campfire meal together or of course introduce them to the fan favorite, the S'more. Or settle in together and tell them tails of dragons, castles, and if you're brave, things that go bump in the night!
What Memories Will You Make?
The first step to creating the perfect camping trip for your kids is to pick the perfect campsite! Open Air Spicewood has RV sites, tent sites, Tiny Homes, and Vintage Trailers, that make for a fun and unique stay. Not to mention the onsite amenities and local attractions. It's time to start planning your family getaway today and go camping with the kids!