Camping with Dogs: Bringing Your Furry Friend Along for the Ride
May 11, 2023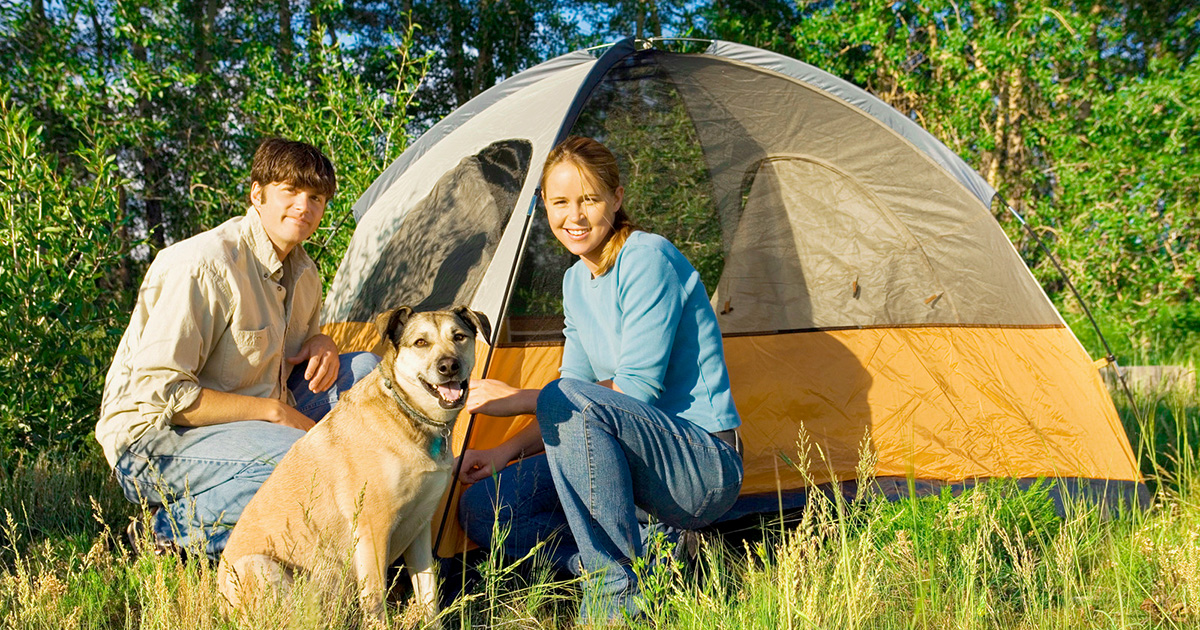 Your furry friends love a good vacation too! Bringing your dog along for the ride can be beneficial to them and they'll enjoy the chance to bond with the family. So, pack up the leash and roll those windows down, it's time to go camping with dogs!
Things to consider when camping with dogs
Our pets are our family. There's no doubt about that, so it's nice when you can take them with you wherever you go. Vacation is no different so here are some things to consider when you're camping with dogs.
Find a pet-friendly resort- The first and probably most important rule of camping with dogs is to make sure you are staying somewhere that is pet-friendly! While most RV resorts are these days, there's nothing worse than finding out last minute that they aren't. Or that they don't allow for certain animals. So it's best to pick a place like Open Air Spicewood where dogs are not only welcome, they're pampered!
Pick a place they'll enjoy too! Most dogs like to run around smelling new smells, making new friends, or just running in new places. Treat yourself to a place that has a dog park where you and your pet can spend some time. It's a family affair and having a space dedicated to your furry friend is nice.
Pamper your pet- Open Air Spicewood not only has a dog park for your friends to run free. But they also have a dog washing station for those post-playtime baths. Camping with dogs can indeed lead to muddy paws, so pamper your pet with a nice shampoo and a fresh coat.
Plenty of chances to explore- A great dog-friendly camping trip starts with plenty of places to explore. Trails, rivers, forests, or sidewalks, your dog loves to get out and smell all there is to smell. Bring your furry friend to a place like Open Air Spicewood where your pup can experience the best of it all.
Bring the right gear- Don't forget to pack the right pup-friendly gear.
Treats
Leash
Favorite toy or ball
Dog bed
Food and food bowls
Did we mention treats…
Time to go camping with dogs!
No RV trip is complete without the love of our furry friends. So find the perfect resort and let them enjoy the family vacation too! Just don't forget to book at Open Air Spicewood for the perfect dog-friendly camping trip.
Enjoy camping with dogs today: