All Natural Texas Hill Country – That's a Fact
May 27, 2021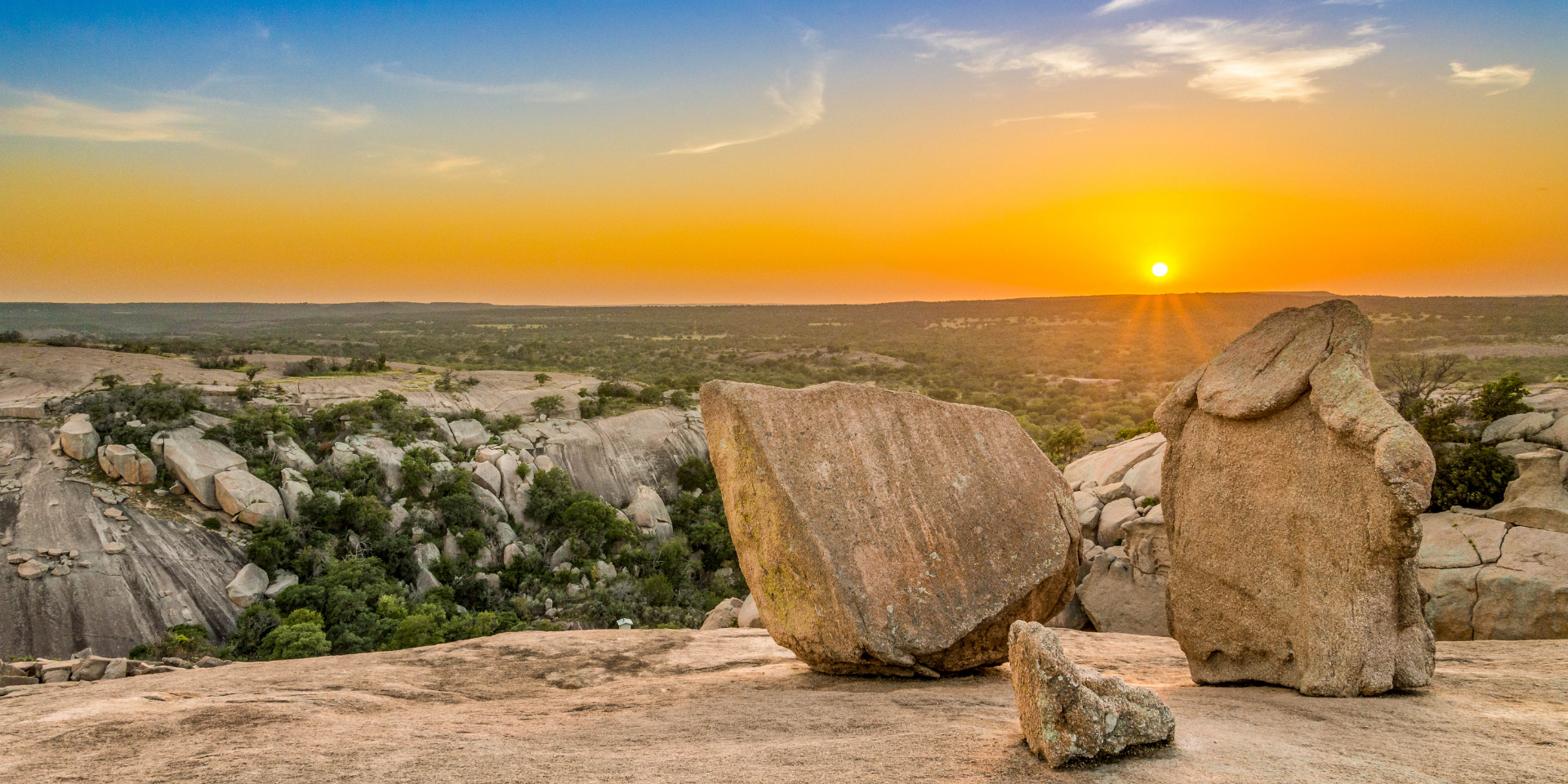 What's natural about a 'leather' belt that's made from Naugahyde? How about a box of 'mac & cheese' that has so many unpronounceable ingredients it looks like your high-school chemistry book? And why does bottled water contain anything else but water?
If you're like millions of other Americans who would like to return to a natural, authentic life, Open Air RV Resort in Spicewood, Texas is calling your name.
Everything about our unique RV Park is natural, and we intend to keep it that way. Our landscaping flows seamlessly into the rugged beauty of Texas Hill Country. We conserve water by purposely choosing native plants and grasses that thrive in this climate without excessive watering. We even re-cycle golf cart batteries and use eco-friendly cleaning products.
When you choose Open Air Spicewood, you are choosing to return to clean air, clean water, and the relaxation that only being close to nature can bring.
Get Close to Nature at Enchanted Rock State Natural Area
Climb to the top of the massive pink granite dome for sweeping views of Hill Country below.
Ride horses, climb rocks, stargaze, and hike 11 miles of all-natural trails through incredible scenery and ancient rock formations.
See tall, blooming yucca near the Enchanted Rock park entrance at 16710 Ranch Road. 965
Fredericksburg, TX 78624. Call (830) 685-3636 for directions of more information.
Spend the Day at Lake Marble Falls
Serene and sparkling, Lake Marble Falls is one of the freshwater lakes that form the Highland Lakes chain on the Colorado River. From Lake Buchanan all the way down to Lake Austin, Lake Marble Falls is in the heart of it all. Enjoy swimming, boating, kayaking, and angling for native species of fish. What could be more natural than hiking around the quiet waters of Lake Marble Falls with your doggie – he's welcome too.
Hop in the car for a day of bliss. Lake Marble Falls is 14 miles northwest of Spicewood via TX-71 W and US-281 N.
Get back to your true, natural, laid-back self and breathe a sigh of relief when you pull in to your campsite at all-natural Open Air Spicewood RV Resort.