A Carpet of Bluebonnets
March 30, 2021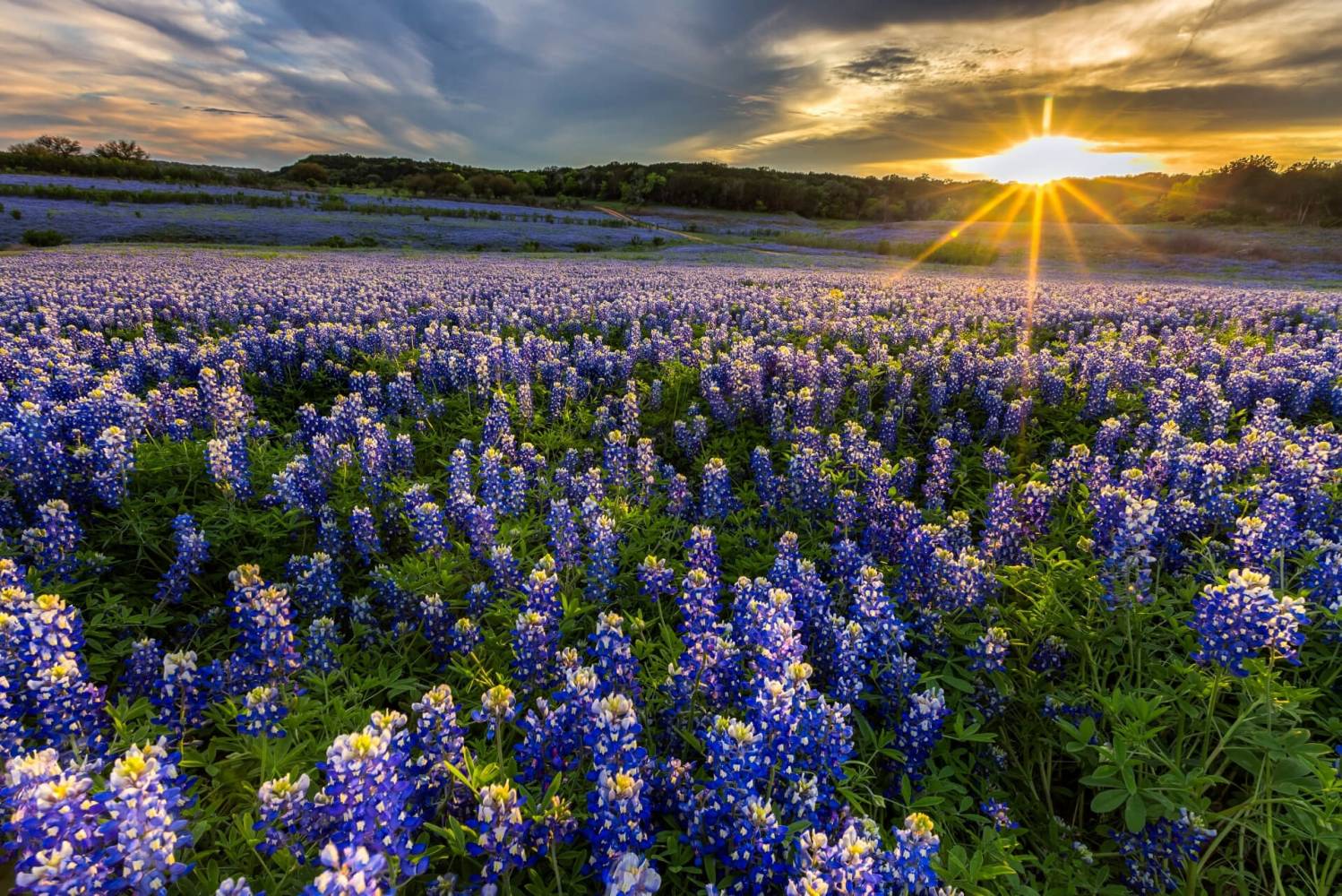 Beautiful bluebonnets – the Texas State Flower – are blooming right now all over Texas and especially in the Hill Country. Take a little trip from Open Air – Spicewood and revel in the arrival of Spring from the comfort of your car as drive through the small towns of Hill Country. The bluebonnets are in full bloom right now.
Tour Fredericksburg and the Willow City Loop

You can see these breath-taking blossoms most anywhere through April, or you can take a short jaunt to Fredericksburg. From there, head north on State Route 16 for approximately 13 miles to Willow City, go east on Ranch Road 1323 for about 3 miles, then turn left on the Willow City Loop.
Willow City Loop – Vibrant with fragrant bluebonnets, Mexican poppies, firewheels, and white and yellow daisies, this short drive traverses hills and creeks with stunning views of flower-filled meadows and valleys along the way. The Willow City Loop is one of the most popular excursions in Texas and it's completely free.
Wildseed Farms in Fredericksburg – Bring the camera and capture the ultimate in wildflower photographs! The farm has 200 acres of wildflowers in various stages of development. Springtime visitors will likely see Texas bluebonnets, red corn poppies, phlox, and a gorgeous array of other spring flowers. It's an eclectic shopping adventure. Purchase seeds for your own garden.
Fredericksburg Main Street – Stop for a while in quaint downtown Fredericksburg, with its proliferation of unique cafés, antique stores, and wine shops. You can even carry your 'open container' around town.
Bluebonnets and Night Hikes in Muleshoe Bend

Hike and Bike – Closer to the resort is Muleshoe Bend Recreation Area at 2820 County Road 414, right here in Spicewood. Mountain bike and hike to your heart's delight in this 654-acre park that has 9.8 miles of trails. You may think you are looking at a shimmering blue lake…it's bluebonnets!
Muleshoe by Night – Hone your observation skills when you join the naturalists for a nature hike to experience the nocturnal world and learn about creatures of the darkness. All ages welcome on the Night Hike. For more information call (512) 730-8049 or email highlandlakesparks@lcra.org.
Reserve Your Stay at Open Air – Spicewood while the Bluebonnets are Blooming!