Legends of Enchanted Rock
July 29, 2021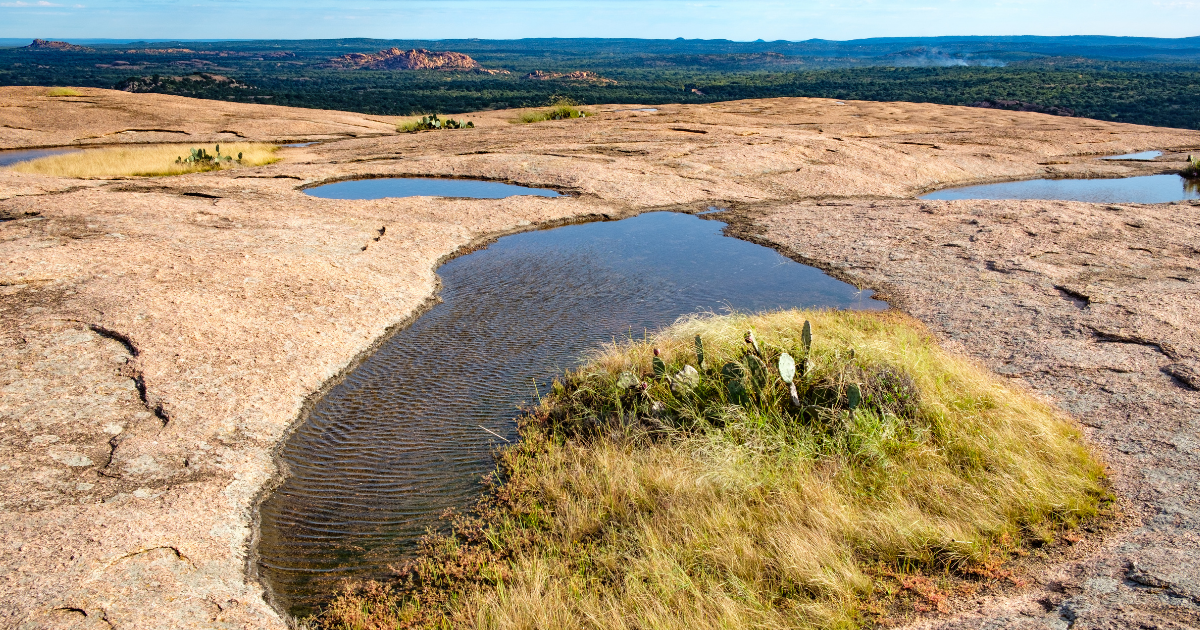 Enchanted Rock – a spectacular pink granite dome not far from Spicewood – has fascinated and frightened folks for centuries. From the earliest Comanche and Tonkawa people, to the Spanish explorers, and finally the American settlers, all have created their own stories to explain the Rock's mysterious groaning sounds and its occasionally glittering appearance.
According to geologists, rocks (these rocks anyway) expand when heated by the sun in the daytime and contract as they cool at night, making creaking, groaning sounds as they do so.
As for the glittering, shiny look…well, the moon's reflections off wet stone after a rainstorm could explain it. But the Native Americans have their own stories for the sights and sounds of Enchanted Rock.
Native American Legends of Enchanted Rock
One Indian legend holds that a band of warriors – the last of their tribe – defended themselves against attacks by another group of Indians. They were finally overcome and killed, and since then, The Rock has been haunted by their groaning ghosts.
Another story tells of an Indian princess who was distraught after seeing her people slaughtered by another Indian tribe. She threw herself off the Rock in despair, and now her ghost, too, wanders The Enchanted Rock, moaning.
Commemorated with an official Texas plaque at the summit, Captain John Coffee Hays of the Texas Rangers was cut off from his troops by Comanche raiders in the fall of 1841. He took refuge on The Rock and singlehandedly held off the Indians in a three-hour battle. The attackers ultimately fled, convinced more firmly than ever that Enchanted Rock was inhabited by evil spirits.
Visit Enchanted Rock
Take yourself on a little day trip and decide for yourself. Is it haunted or not? Enchanted Rock Natural Area is only about an hour west of Open Air-Spicewood via State Hwy 71. Take a picnic and hike the Rock to enjoy bird watching, wild nature, fishing, the visitor center, stargazing, and an incredible view when you reach the summit.
Treat yourself to the enchanting features of Open Air-Spicewood, like…
Luxurious tiny houses
Refurbished retro Airstream and Spartan trailers
Huge pool
Sports courts
Fishing lake
Treat yourself to an enchanting visit to Open Air Resorts Spicewood, in the heart of America's favorite vacation destination – Texas Hill Country